At Dimensions in Glass, we provide unique solutions and excellent service for every client's glass and glazing needs. The exceptional products we create have helped us become an industry leader for all types of frameless shower enclosures, mirrors and specialty glass. Our creations are constantly evolving to adapt to technology and the needs of our customers.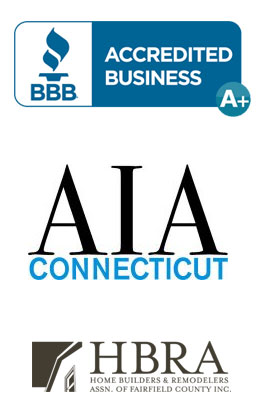 When Dimensions in Glass started in 1988, we focused on custom glass shower doors and bath enclosures, but the business quickly grew to include the manufacture and installation of some of the most exclusive glass designs and products available. Over the years, the team at Dimensions In Glass has created, installed and serviced one-of-a-kind custom vanities, antique mirrors, countertops, insulated glass, and stained glass in some of the most exclusive homes, yachts, and businesses and in the Northeast.
The Dimensions In Glass specialists work closely with homeowners, architects and designers to create beautiful and unique glass installations for many years of enjoyment. Our reputation for extraordinary glass designs and installation is recognized throughout the industry.
We offer complimentary consultation, measuring and estimating services, and are licensed and registered in Connecticut, Westchester, Putnam and Duchess Counties in New York, New York City, Rhode Island and Massachusetts.